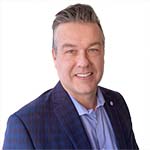 Jason Dumbreck
Senior Vice President, Eastern Canada
Jason Dumbreck serves as Senior Vice-President, advising on operations and administration, as well as merger and acquisition opportunities. Jason has oversight on Corporate Investigations and Risk Solutions throughout Eastern Canada.
Jason specializes in intellectual property investigations for both of domestic and international brand owners. His focus on internet-based investigations has created proven methodologies that have resulted in successful civil and criminal solutions for clients. Jason has written proprietary threat assessment tools used to gauge the threat potential of entities intent on corrupting legitimate revenue streams. He has travelled extensively throughout North America facilitating and executing fraud prevention audits and crafting risk mitigation solutions for a multitude of communications and technology-based multinational organizations. Jason also oversees a team of inquiry investigators that specialize in life and health insurance based investigations.
Jason has provided evidence in both civil and criminal courts, mediation, and labour hearings.