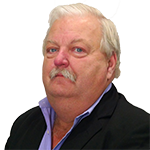 David Slipp
Security Manager
David Slipp works out of the Calgary office as a Regional Manager of ESM for Alberta. He is licensed in the province of Alberta, British Columbia, Saskatchewan, Manitoba, and Ontario as a Private Investigator, Executive Protection, and Security Consultant. His primary focus is geared toward insurance and property protection, along with the oil and gas industry.
David joined the firm in 2011 where he was actively involved in providing security to oil companies, which included the enforcement of the Alberta Motor Vehicle Act, patrol of ice roads, investigation of collisions and work place injury and drug and alcohol offences. He also worked in Labour Risk Management, Investigations, and Surveillance before being promoted to Regional Manager to oversee a team of Security Professionals in Alberta.
With a background in Management, David has acted in the capacity of supervisor and has excellent skills in training and overseeing staff. His time as an Auxiliary Constable and Constable with the Nackawic Police Force has given him training and experience in patrolling for large events, conducting vehicle searches and maintaining traffic control. David Slipp was also Vice President of the Royal New Brunswick Rifle Association and acted as team coach for the Canada Winter Games. David has been involved with Canadian Association of Fire Investigators for the past three years and presently serves as Vice President. His coaching skills transition into his work career where he instills teamwork, discipline and constant growth amongst his staff and colleagues. David currently holds NCCP (National Coaching) certification.